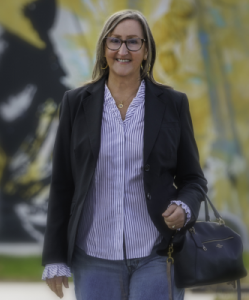 Whether you're buying or selling, I bring 25+ years of local real estate expertise to the table. As a Certified Residential Specialist, Senior Real Estate Specialist, and Accredited Buyer Representative, I have the skills and knowledge to help you navigate the Cape Cod property market and find the perfect home for you.
Buying Your Cape Cod Home?
As a buyer on Cape Cod, you can take advantage of the diverse range of housing options available, including retirement homes, vacation properties, and homes in assisted living. I understand the significance of finding the right fit for you, and I am here to help.
I will work with you to create a customized search based on your specific needs and preferences, ensuring that you only see the most relevant listings and saving you valuable time and effort in your search. I am always available to answer any questions you may have and provide valuable information and insights about the properties and the surrounding areas. Let's work together to find your dream home on Cape Cod.
Selling Your Cape Cod Home?
For sellers, I bring a comprehensive and personalized approach to help you sell your property with ease. I utilize my extensive knowledge of the Cape Cod real estate market and my marketing skills to ensure that your property stands out from the rest. Whether you are looking to sell your primary residence, a vacation home, or an investment property, I will work closely with you to understand your goals and develop a strategy to achieve the best outcome. From pricing and preparing your property for sale to negotiating offers and closing the deal, I will be with you every step of the way. With my expertise, resources, and commitment to your satisfaction, you can be confident that your property is in good hands.
Senior Real Estate Specialist
As a Senior Real Estate Specialist (SRES), I am a professional real estate agent who specializes in working with senior clients. I have completed a course covering topics such as senior clients' unique needs and concerns, financial considerations for retirees, and resources available to seniors. I am considered an expert in helping senior clients with the sale or purchase of a home and assisting seniors with other real estate-related matters, such as downsizing or reverse mortgages. The National Association of Realtors (NAR) offers the SRES designation, valid for two years. As an SRES designee, I can help seniors navigate the unique challenges they may face in real estate transactions. I have specialized knowledge, experience, and resources to help them understand available options, legal and financial considerations, and the ability to connect them with service providers and community resources. Therefore, working with me as an SRES designee can benefit seniors in many ways.
Certified Residential Specialist
As a Certified Residential Specialist (CRS), I am a real estate agent specializing in the residential market. I have earned this designation by demonstrating a certain level of experience and production in the residential market and completing advanced training in areas such as real estate law, marketing, and technology. As a CRS, I am considered an expert in the field of residential real estate, and I know current trends and market conditions, as well as the latest technologies and marketing strategies. The Council of Residential Specialists offers the CRS designation, which is affiliated with the National Association of Realtors (NAR). I have earned this designation to differentiate myself among the thousands of agents and demonstrate my ability to provide a higher level of service and knowledge to my clients and customers, who can benefit from my expertise, experience, and resources to help them navigate the unique challenges of the residential real estate market.
Accredited Buyer Representative
As an Accredited Buyer Representative (ABR), I deeply understand the buyer's perspective and am dedicated to representing your best interests throughout the home buying process. I have completed advanced training and have demonstrated my expertise in representing buyers by earning this prestigious designation.
When you work with me as an ABR, you can trust that I will provide you with the guidance, knowledge, and support you need to make informed decisions and find the perfect home for you. From start to finish, I will be with you every step of the way, working tirelessly to help you find your dream home and negotiate the best deal possible.
To get in touch with me you can call/text me at 508-846-9797 or complete this brief form
Rest assured your information will be kept confidential.